James is the co-founder of Ontario Sea Kayak Centre and is our Senior Instructor Trainer and Lead Expedition Guide.
James Roberts started surf kayaking at age 18 off the coast of the Isle of Wight, England. After immigrating to Canada in 2003 he took his surf kayak skills and started sea kayaking. His love of guiding kayaking expeditions and teaching paddling skills has taken him all over Canada from the Great Lakes to both the East and West coasts and up to Nunavik, Nunavut, and the Northwest Territories. As a lead sea kayak guide and Expedition Leader James has worked in Antarctica, The Canadian and Norwegian Arctic, Iceland, Greenland, USA, England, and Mexico. James' specialty is getting people to roll proficiently, cooking in a wilderness environment, Photography and making sea kayaks dance in the surf. James is also a commercial boat captain and drives boats in Antarctica and on Georgian Bay.
Achievements
In 2014 James traveled to Greenland to compete in the Greenland national Qajaq championships and won gold for Canada.
Filming during his Greenland experience he then wrote and directed "Greenland Bound – A Paddlers Pilgrimage" a documentary about the competition in Greenland. The documentary won the " Best Accomplished documentary" in the National Paddling Film Festival, " Best Sea Kayaking Film" in the Reel Paddling Film Festival and " Best Educational" in the Waterwalker Film Festival.
OSKC won "Best kayaking school in eastern Canada" Voted by readers of Sea Kayaker magazine.
James delivered the keynote speech for the Vancouver International Film Festival in Toronto.
Attending Algonquin College he graduated with honours as an Adventure Naturalist.
Contributions to the Outdoor industry
Algonquin College adventure naturalist advisory committee member.
Current Board member for Regional Tourism Organization 12 – Explorers Edge.
Four years on the board of directors for Paddle Canada as the Ontario representative and on the Marketing Committee.
Greenland National kayak championships competitor and gold medalist.
Filmmaker – Winner of three paddling film festivals.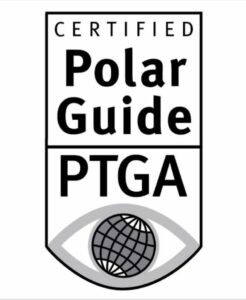 Certifications
Paddle Canada Level-2 Sea Kayak Instructor Trainer

Paddle Canada Rolling Instructor Trainer

Paddle Canada Level-4 Sea Kayak Instructor

Paddle Canada Rolling Instructor

Paddle Canada Level-4 Sea Kayak Skills

Paddle Canada Wilderness Camping Instructor Trainer

Paddle Canada Camping Leadership Instructor

Wilderness First Aid Responder

Adventure Naturalist Diploma with honours

SKGABC certified sea kayak guide

AESKCO certified sea kayak guide

STCW-10 (Standards for the training and certification of watch-keepers.)

SVOP (Small vessel operator proficiency and MED A3)

PAL - Possession and Acquisitions Licence (Firearms)

Parks Canada Certified backcountry guide